NOW
34 years
L O C A T E D A T :
1901 West Bay Drive - Largo.
Phone: 581-3637
We are now OPEN for business normal hours. We are taking appointments for the salon services as usual. Haircuts: you may walk in. FAQ: Do I need to wear a mask? A mask is optional on your part. We encourage a mask if it makes you more comfortable. We offer a face mask for $1.00 if you would like. We also distance and space appointments. We do routine cleaning/disinfecting and use a virucidal spray on tools as well as hospital strenght disinfectant. West Bay Clippers is in its 36th year and has a perfect inspection record for health, safety and sanitation for all those years. If you have any questions you may call: 581-3637 or email us at: westbayclippers@hotmail.com.
Look forward to seeing you soon.


Hours: Mon thru Fri 8:30 to 6:00 Saturday 8:30 to 4:00.
Walk-ins all day everyday.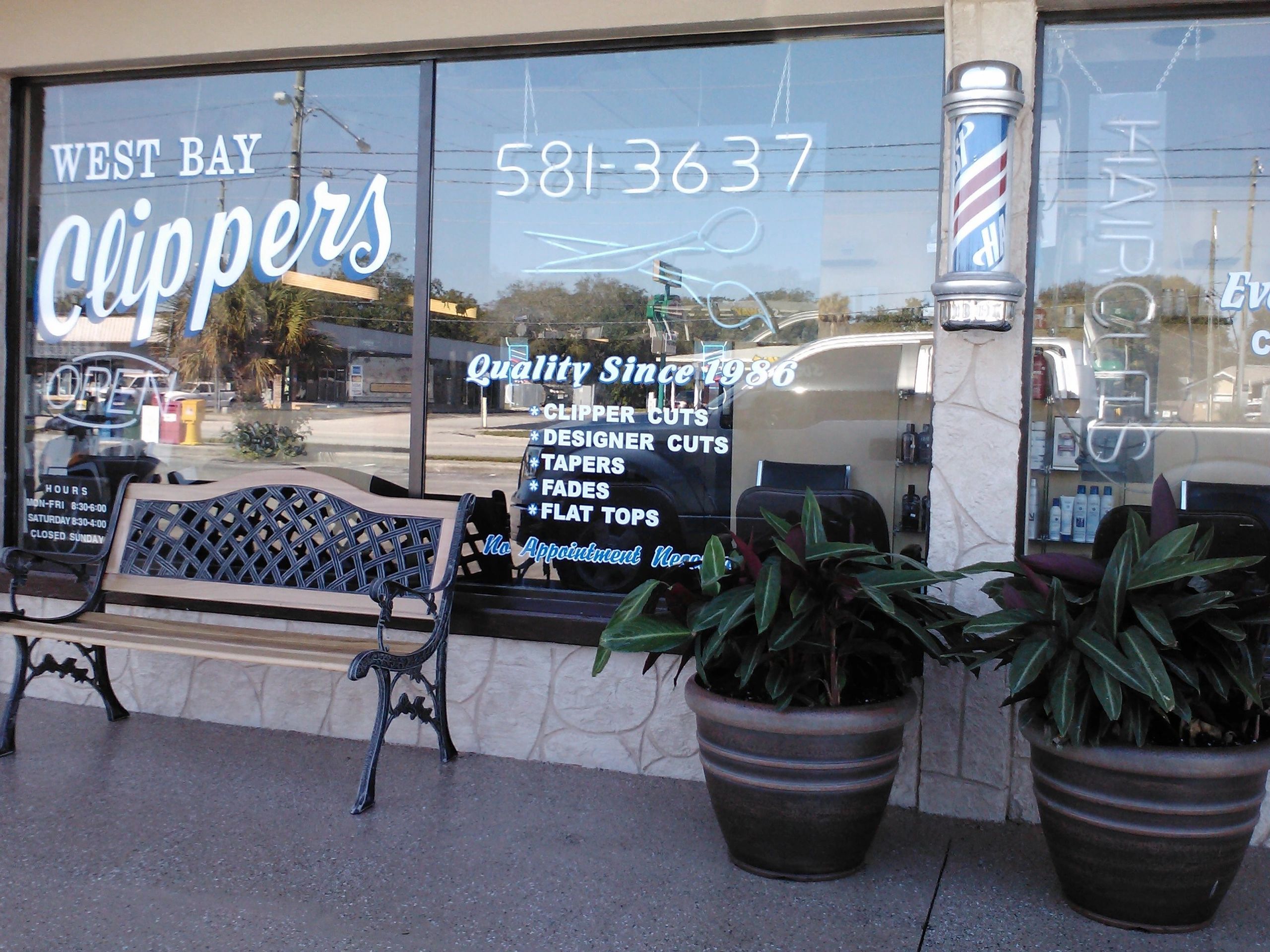 You may email us with comments to:
Westbayclippers@hotmail.com
West Bay Clippers offers both barber shop services as well as hair salon services. Haircuts, color and perms.
We offer a 14 chair shop and no appointment necessary. Stop in for the
latest cut and style or simply for a quick haircut. Stylish haircuts and color for a great everyday price has been our business for over 30 years.